Atiya Aftab
Atiya Aftab, Esq. currently maintains her own practice providing representation to non-profit corporations. Atiya is also an Adjunct Professor at Rutgers University, Department of Political Science and Middle Eastern Studies Program and teaches "Islamic Law and Jurisprudence". She is also the Chair of the Center for Islamic Life at Rutgers University, convener of the first full-time Muslim Chaplaincy on campus. She is a member of the Rutgers University Board of Overseers that governs the Rutgers University Foundation.
Atiya is the co-founder and chair emeritus of the Sisterhood of Salaam Shalom, an international women's interfaith organization. She has been a member of the Islamic Society of Central Jersey's (ISCJ) Board of Trustees and Overseers for 20 years and was the first woman chair of the board. She co-found the New Jersey Muslim Lawyer's Association and has been its Vice-President and Treasurer. She was an active member and chair of the Islamic Society of North America's Masjid Development Committee and is also a co-founder of the Shia Sunni Alliance of NJ. Atiya is a Fellow with the Arianne de Rothschild Fellowship and completed a certificate program with KARAMAH, Muslim women's human rights organization.
Atiya was a member of Attorney General Peter Harvey's Arab and Muslim Advisory Committee (Chair, Education and Training for Law Enforcement Subcommittee) and was a member of the New Jersey Supreme Court Committee on Minority Concerns for 10 years. She was also chair of the South Brunswick Women's Commission and was responsible for organizing its yearly leadership conference for 10 years.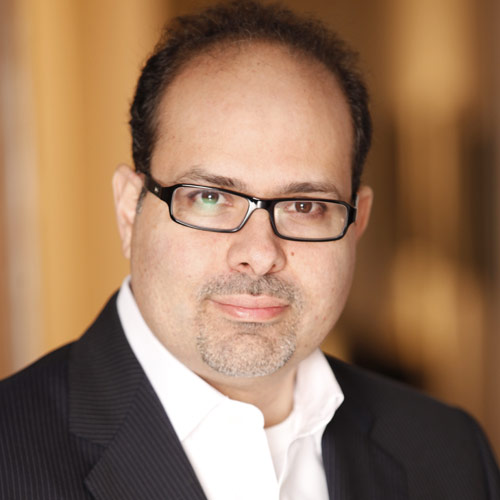 Abed Awad
Abed Awad is a partner with Awad & Khoury, LLP. Awad is an adjunct law professor at Rutgers Law School, Newark. Awad has native fluency in Arabic and is an international expert in Islamic law and the laws of Muslim countries. Awad has testified, consulted or provided expert reports in more than 100 matters throughout the United States, Canada, and England concerning the interpretation and application of Shari'a (Islamic law) and/or the laws of specific Muslim countries. Awad is a contributor and the U.S. Editor at ShariaSource.com, a Harvard Law School Islamic Legal Studies' project. Awad serves on the Board of Directors of American Arab Anti Discrimination Committee and Karamah: Muslim Women Lawyers for Human Rights.
Awad has been the recipient of numerous awards, most notably the Community Activism Award, Arab-American Anti-Discrimination Committee (ADC) (2007); the Vision & Achievement Award, Mental Health Association in Passaic County (2010); Avenue Magazine's Legal Elite (2010), and Corporate International's Islamic Law Firm of the Year (2017), Scholar of the Year, New Jersey Muslim Lawyers Association (2018), Pro Bono Lawyer of the Year, Unchained (2018) among others.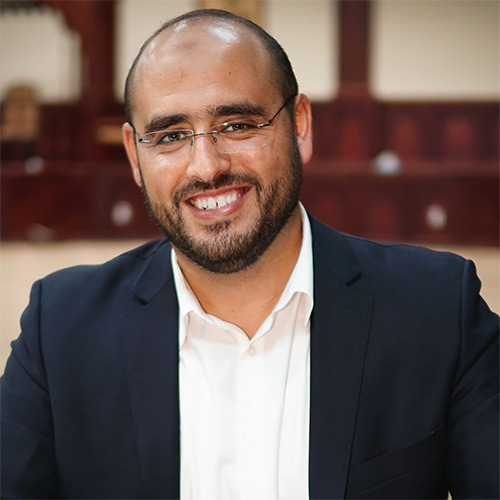 Omar Awad
Omar Awad is the President and CEO of the Islamic Center of Passaic County (ICPC), the largest Muslim community center in New Jersey. Prior to joining ICPC, Omar was a senior R&D engineer at Becton Dickinson, a leading medical device company. He received his BS and Masters in Biomedical Engineering from NJIT. Omar's passion and drive for community development, civic and public engagement caused him to shift gears from engineering to nonprofit work. He holds multiple Nonprofit Management certificates from Harvard Business School. In 2017, Omar co-founded the Muslim Federation, a consortium of Muslim community organizations in New Jersey that seeks to become a resource center for Muslim non profit organizations.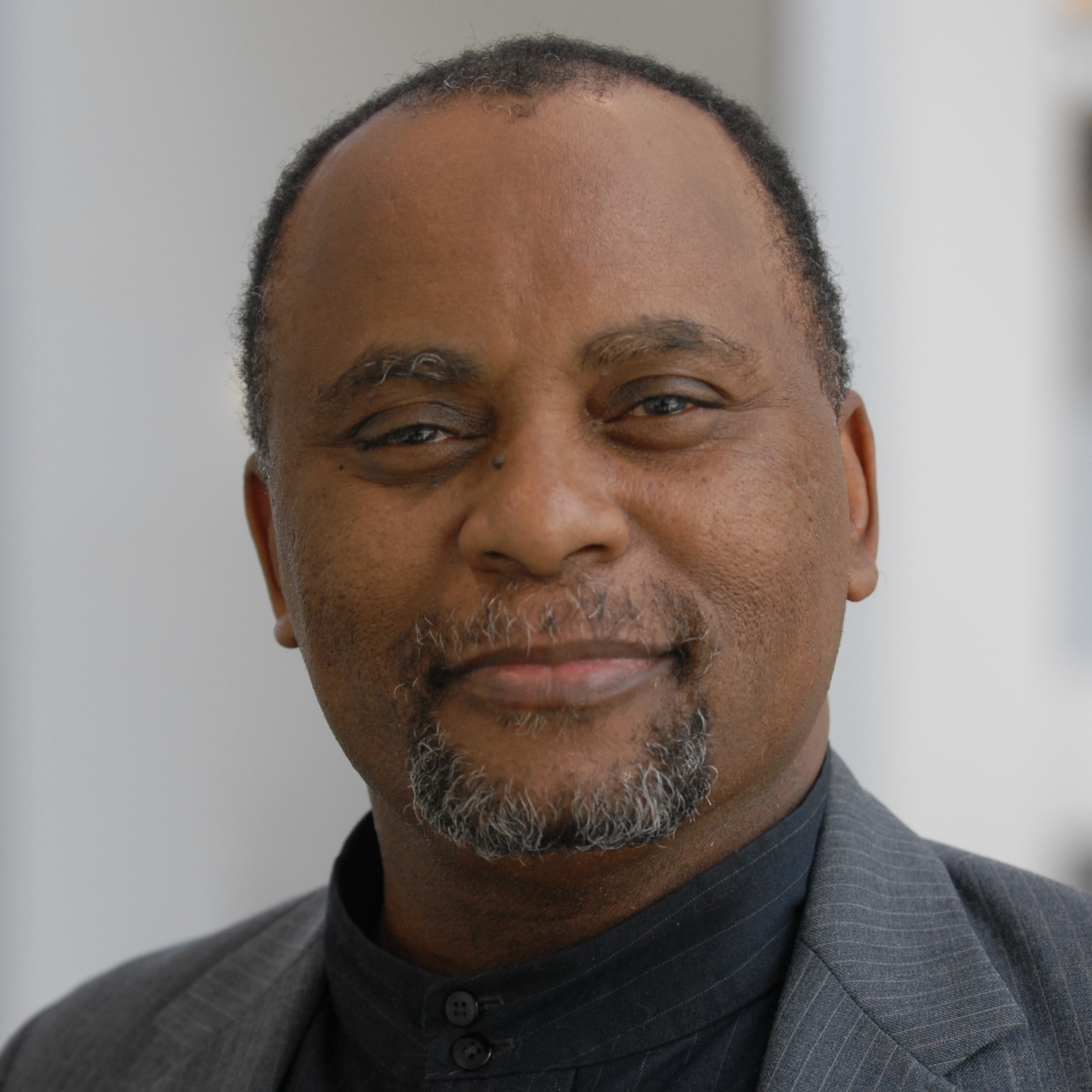 Bernard K. Freamon
Professor Freamon was the founding director of Seton Hall Law School's Center for Social Justice and served for five years as board chairperson of the Essex-Newark Legal Services Corporation. He is a long-time member of the board of editors of the New Jersey Law Journal and he served as an elected member of the Board of Trustees of the American Civil Liberties Union of New Jersey from 1998 until 2008. In the 1999-2000 academic year, Professor Freamon was a Samuel I Golieb Fellow in Legal History at New York University School of Law. He has been a visiting professor of law at Washington and Lee University School of Law in Lexington, Virginia and at Rutgers University School of Law in Newark, New Jersey. In 2007, he completed a fellowship at the Gilder Lehrman Center for the Study of Slavery, Resistance and Abolition at Yale University. His international experience includes two years on the law faculty of the University of Nairobi in Nairobi, Kenya and a sabbatical semester as a special student at Al Azhar University in Cairo, Egypt, the premier educational institution in the Sunni Islamic world. While teaching full-time at Seton Hall, Professor Freamon operated ABA-approved study abroad programs in Cairo, Egypt, Zanzibar, Tanzania and Amman, Jordan. The program in Cairo, Egypt, which operated for seventeen years, was the first ABA-approved study abroad program in the Arabic-speaking Middle East.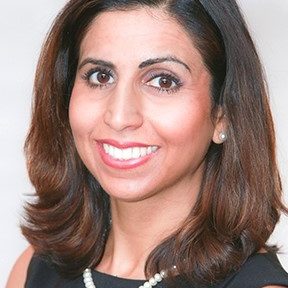 Kiran K. Gill
Kiran K. Gill is the president of Inspiring South Asian American Women (ISAAW) an organization dedicated to promoting civic and political engagement among South Asian American Women. The newly formed organization was launched in 2017. In addition, Kiran is a volunteer and trainer for the Sikh American Legal Defense and Education Fund (SALDEF). She has conducted Sikh Awareness Training for law enforcement on behalf of SALDEF for over 4 years and assisted with the launch of the Sikh lead program in NJ a program dedicated to providing Sikhs students with legislative internships in New Jersey. Ms. Gill also serves as a board member of The ONE Project, an interfaith and community coalition organized to address social needs through education and volunteerism.
Ms. Gill is a former President CEO of PARS Environmental, Inc., a full service environmental consulting firm based in Robbinsville, New Jersey. Kiran purchased the company in 2003, when she was just in her mid 20s and under her leadership PARS experienced exponential growth. In 2014, Ms. Gill was selected as "Small Business Person of the Year" by the SBA. She represented the State of New Jersey at National SBA conference in Washington, D.C. Ms. Gill was also selected among the Best 50 Women in Business by NJBiz and listed among the top 40 Entrepreneurs under 40 by NJBiz the same year.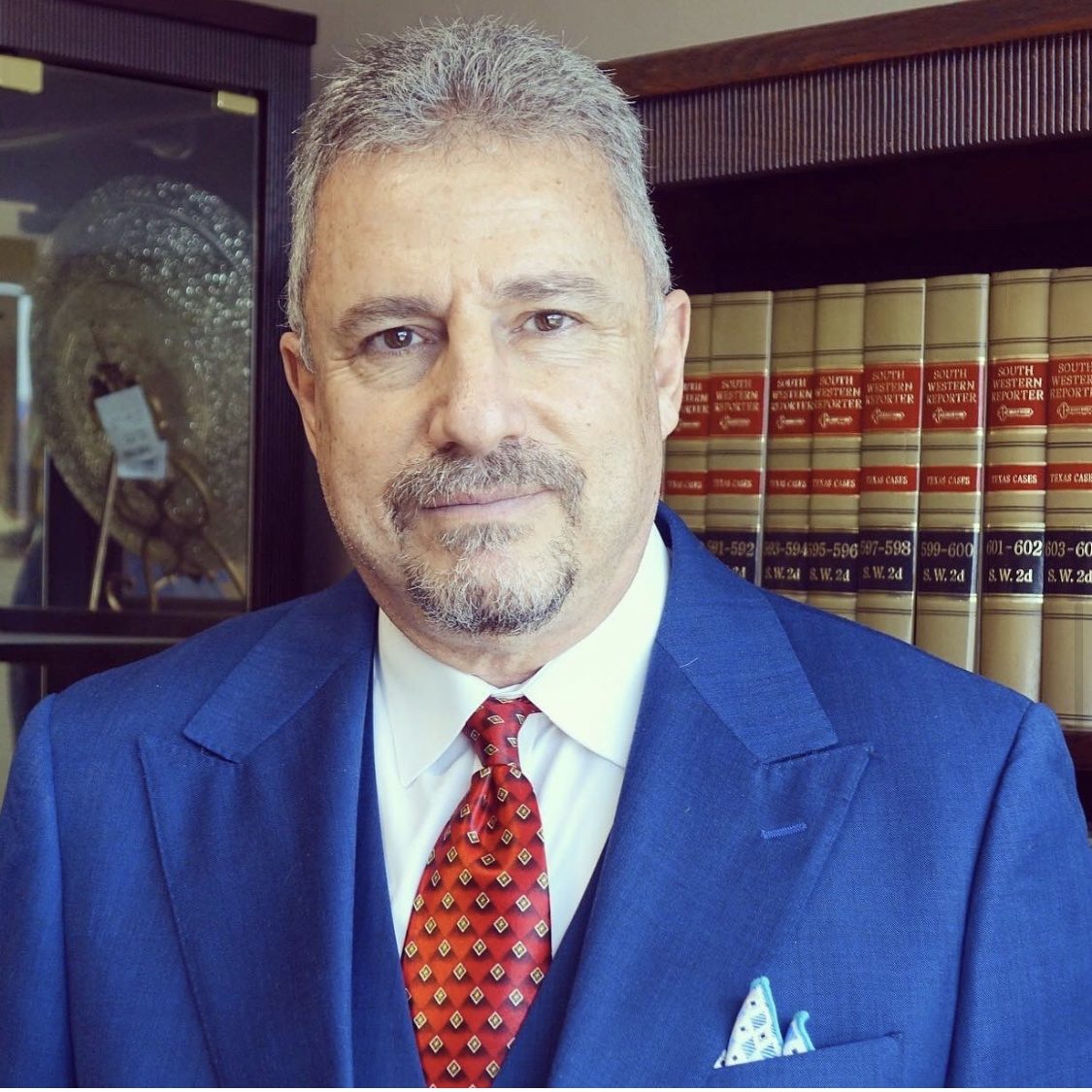 Khalid Y. Hamideh
With over 33 years of experience in the Dallas-Fort Worth Metroplex and entire state of Texas. Mr. Hamideh has handled and won multi-million-dollar cases. He has advised large and small business alike and gives counsel to entrepreneurs. Mr. Hamideh is the first Arab and Muslim Attorney in Dallas, Texas. Practices law concentrating on Personal Injury Law & Litigation, business law, Commercial Litigation, civil rights and Family Law. To perform charity work by providing pro bono legal advice and services to organizations and individuals on cases involving discrimination based on religion, ethnic background, and/or civil liberties/civil rights cases. In his free time, Mr. Hamideh enjoys spending time with his family and grandchildren and is a big fan of the Dallas Cowboys and the Dallas Mavericks.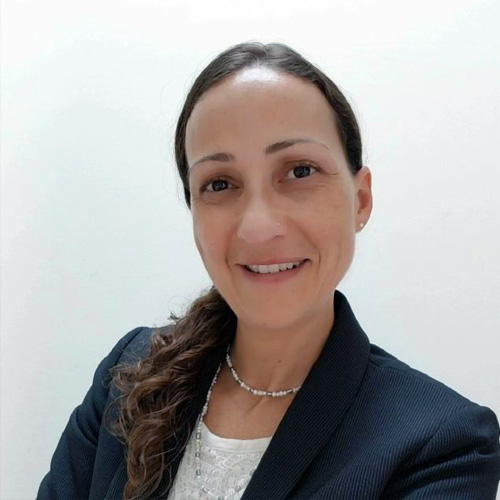 Delila Khaled
Ms. Khaled is an international development and foreign policy expert, social entrepreneur, and executive manager. She brings more than two decades of experience in the international arena working across the non-profit and for-profit sectors in more than 20 countries.
In 2005, Ms. Khaled co-founded the Development Innovations Group (DIG), LLC – an international development management consulting firm that works with governments and civil society across Africa, Asia, and the Middle East, to improve the lives of the poor. As Executive Vice President, Ms. Khaled oversaw DIG's project management and business development operations focusing in financial inclusion, urban development, and inclusive governance.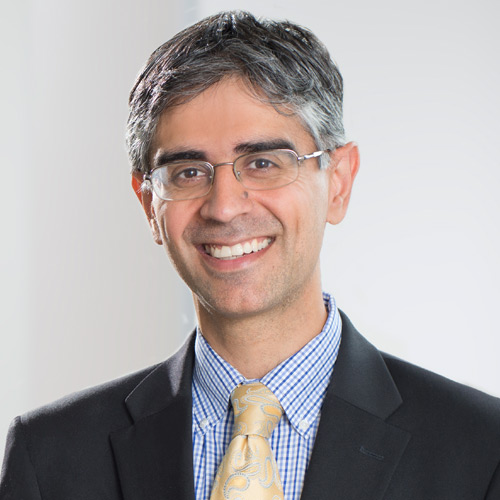 Adeel A. Mangi
Adeel A. Mangi is a partner in the litigation department at Patterson Belknap Webb and Tyler LLP in New York. He serves on the Boards of Directors of the Legal Aid Society, Muslims for Progressive Values, and the National LGBT Bar Association; and on the Board of Advisors of the Alliance of Families for Justice.
In 2018 and 2017, based upon work pioneered and led by Mr. Mangi, Patterson Belknap was awarded the "Legal Leadership Award" by the American Civil Liberties Union—New Jersey; the "Champions of Justice" award by the Muslim Bar Association of New York; the "Religious Liberty Award" (2018) and the "Landmark" litigation award (2017) by the New Jersey Muslim Lawyers Association; and the Trailblazer Award by the South Asian Bar Association of New Jersey. Mr. Mangi was also declared Pro Bono Attorney of the Year by the South Asian Bar Association of New York.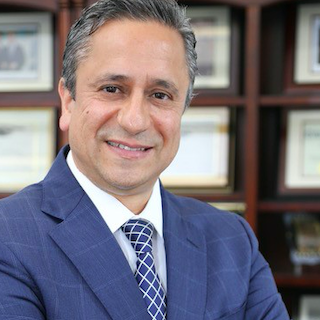 Omar Mohammedi
Omar T. Mohammedi is the founder and managing partner of the Law Firm of Omar T. Mohammedi, LLC, established in 1998. Omar Mohammedi's previous experience includes working at Shearman & Sterling, LLP and Anderson Kill & Olick, PC.  Omar Mohammedi received the 2016-2017 attorney of the year award at the Academy of Muslim Achievement. The award was in recognition for his dedication, commitment and success as a prominent civil rights attorney handling various high profile cases on profiling, discrimination, religious establishment, as well as illegal surveillance issues by the NYPD. Mr. Mohammedi is a prominent civil rights lawyer and activist. He has litigated cases of national prominence and has been the lawyer in major court opinions. Mr. Mohammedi has successfully represented clients in high profile cases such as, Amadou Diallo v. the City of New York et al., Shqeirat v. US Airways Group, Inc. et al (known as the six Imams case) and Stephanie Lewis v. Transit Authority et al. Mr. Mohammedi has extensive experience in complex multi-district litigation (MDL) cases such as In re 9/11 Litigation and Appellate work. Mr. Mohammedi is an adjunct professor of Law at Fordham Law School. Mr. Mohammedi is a former NYC Commissioner on Human Rights. In 2002, he was the first Arab and Muslim American to serve in this capacity. Mr. Mohammedi is the President of the Association of Muslim American Lawyers ("AMAL").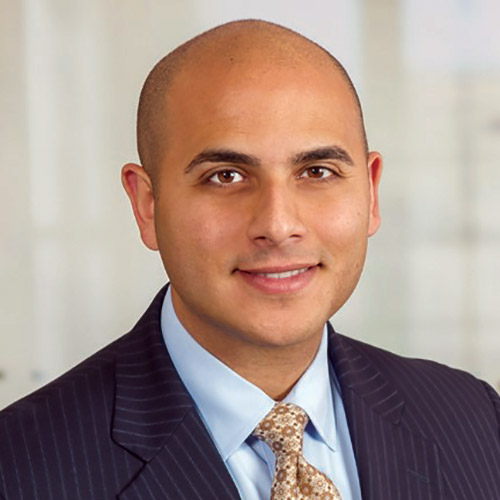 Mark Salah Morgan
Mark Morgan is a partner at Day Pitney, LLP. Mr. Morgan has been selected as a New Jersey Super Lawyers (Thomson Reuters), Business Litigation, Criminal Defense: White Collar from 2015 to 20018. In 2014, Mr. Morgan was recognized as an Empire State Counsel by the New York State Bar Association for his pro bono commitment. He is the former chairman of the board of directors of a non-profit, non-governmental organization of the United Nations dedicated to global issues education. He currently serves on various civic and charitable organizations throughout New Jersey and New York, including MyVa New Jersey, Life's WORC and The Family Center for Autism.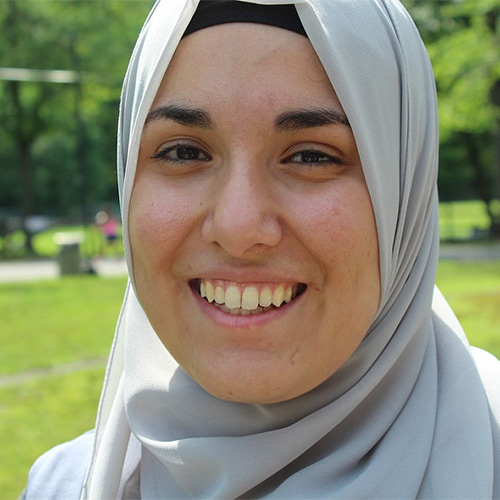 Rania Mustafa
Rania Mustafa is the Executive Director of the Palestinian American Community Center.  For over 10 years, she has been involved in non-profit work in various capacities from volunteering to leadership positions.  Ms. Mustafa helped found and launch the Think Tank for the IAMY, a subcommittee to the convention, in which the daily issues of American Muslims are explored, researched, and studied in hopes of providing services to aid the community. Ms. Mustafa published a scholarly article in the journal of Muslim Mental Health about whether religious participation and discrimination play a role in the formation of an integrated American Muslim identity in youth and how that in turn can affect their motivation to engage in social action. Ms. Mustafa graduated with high honors from New York University with a Bachelor's of Science degree in Applied Psychology and earned a graduate certification in non-profit management from Harvard University.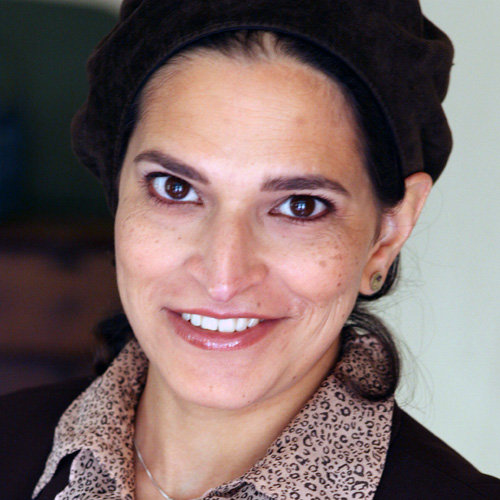 Asifa Quraishi-Landes
Asifa Quraishi-Landes is a Professor of Law at the University of Wisconsin Law School specializing in comparative Islamic and U.S.constitutional law, with a current focus on modern Islamic constitutional theory. She is also a leader in the Muslim legal community in the United States, including being a founding director of NAML (National Association of Muslim Lawyers) and past President of Karamah: Muslim Women Lawyers for Human Rights. She also sits on the Board of the Muslim Public Service Network, Bayan Claremont Islamic Graduate School, and the Muslim Youth Camp of California.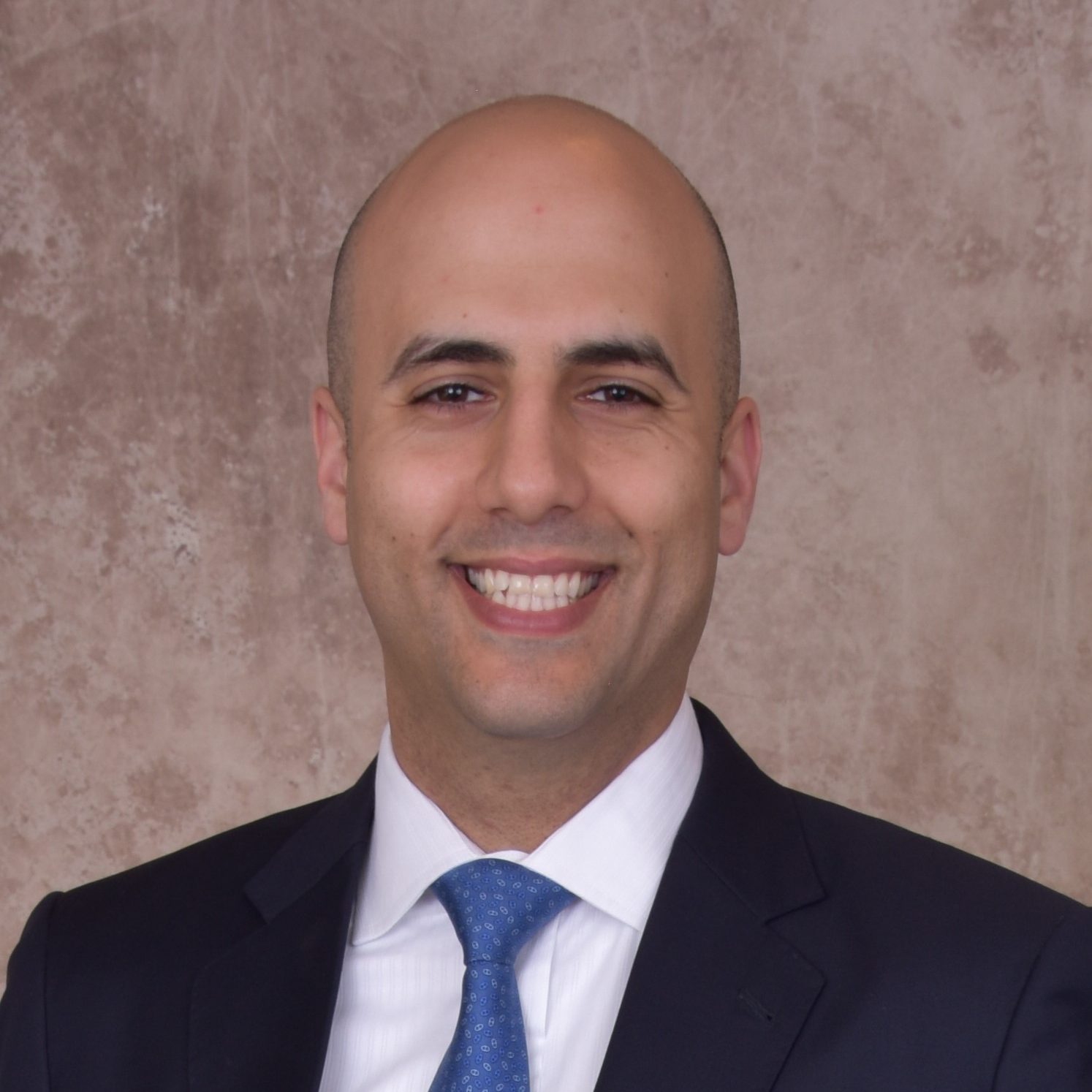 Rajeh A. Saadeh
Rajeh A. Saadeh leads a team of attorneys at The Law Office of Rajeh A. Saadeh, L.L.C., with a variety of practice areas, including matrimonial and family law, residential and commercial real estate transactions and litigation, criminal defense, civil rights, commercial litigation, corporate and business structuring, mergers, and acquisitions, and appeals. In connection with his family law background, Rajeh served as an appointee to the Supreme Court of New Jersey's Family Practice Committee. He has also held leadership roles in many bar associations, including as President of the New Jersey Muslim Lawyers Association, and was member of the New Jersey Commission on Professionalism in the Law. Rajeh also served as the attorney for the Board of Health and a member of the Planning Board and Board of Adjustment in Springfield, New Jersey.
Rajeh volunteered with Wafa House, a support center dedicated primarily to educating and assisting victims of domestic violence, and serves on the Advisory Committee of the New Jersey chapter of the Council on American-Islamic Relations (CAIR-NJ).  Annually, Rajeh interviews applicants for undergraduate admission to the University of Pennsylvania, and he was an adjunct professor at Raritan Valley Community College. Rajeh frequently speaks on and moderates continuing legal education panels on family law, litigation, real estate, professional growth and development, diversity, mediation, and ethics, publishes law-related articles, is quoted in media outlets, and is a guest speaker in higher education and the media.
Prior to private practice, Rajeh served as a law clerk to the Honorable Hany A. Mawla and graduated from the University of Pennsylvania Law School where he was elected Class Officer by his peers and received the Outstanding Pro Bono Service Award for his commitment to the Homeless Advocacy Project. At Rutgers, The State University of New Jersey, where he earned a Bachelor of Arts, Rajeh was an Edward J. Bloustein Distinguished Scholar, a member of the Rutgers College Honors Program, and a frequenter on the Dean's List.
Rajeh is licensed to practice law in the States of New Jersey and New York and authorized to appear before the United States District Court for the District of New Jersey and the United States Court of Appeals for the Third Circuit.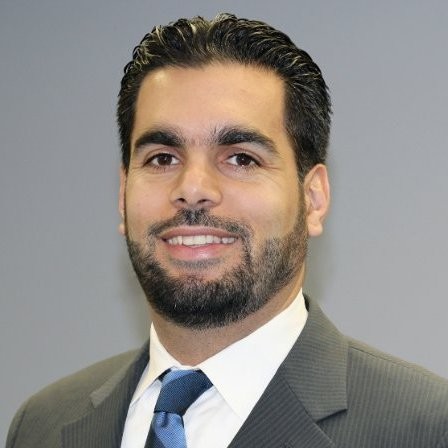 Sami Shaban, Esq.
Sami is a founding partner of SSJ Law Group. His practice focuses on corporate counsel matters, specifically in the areas of corporate immigration and franchise law. Prior to SSJ, Sami spent over 10 years as a consultant to various fortune 500 companies. In his most recent experience he provided direct counsel and management support to the CEO of one of the world's largest hedge funds. His unique combination of business and legal experience provides clients with comprehensive counsel on corporate matters.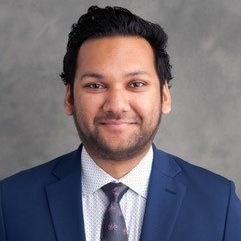 Amol Sinha
Amol Sinha serves as the Executive Director of the ACLU-NJ. Mr. Sinha previously served a policy advocate at the Innocence Project, where he led state-level policy campaigns nationwide to address wrongful convictions.
From 2010-2015, Amol was the director of the Suffolk County Chapter of the New York Civil Liberties Union, where he led efforts to defend and promote the constitutional rights of all Suffolk County residents, particularly around policing and criminal justice, immigrants' rights, and education reform. At the NYCLU, Amol worked on legislation, litigation, and community-based advocacy, and gained a deep understanding of the need to work collaboratively with community members, advocates, and government officials in order to advance policy.