Shining a Light on New Jersey's Secret State Intelligence System
Civil liberties in the United States have been eroding for over two decades. Under the auspices of national security, federal agencies working with their state counterparts have built an expansive homeland security apparatus, facilitated by laws granting national security officials broader  surveillance and investigative authorities. Prior to the attempted insurrection of January 6, 2021, national security powers nearly exclusively targeted Muslim and Arab communities – with many South Asian communities targeted in the immediate wake of 9/11 as well. At the same time, these powers have also furthered the mass incarceration of African American communities.
The most invasive, and simultaneously secret, post-9/11 tool has been state fusion centers. Fusion centers coordinate federal, state, and local law enforcement through complex intelligence-gathering systems that retain, analyze, synthesize, and distribute data – with minimal oversight. They have become institutionalized within the American law enforcement framework post-9/11 despite little, if any, tangible results to show for their intended original purpose: preventing terrorism. New Jersey's Regional Operations Intelligence Center is a prime example of expansive over-policing that targets marginalized communities fueled by the red herring of national security concerns – while much of its work remains opaque and inscrutable.
Shining a Light on New Jersey's Secret State Intelligence System examines New Jersey law enforcement's unique use of CIA-style intelligence-gathering, some of its known harms in certain, well-documented instances like the City of Camden, and the Kafkaesque legal regime that works to keep vast amounts of public information out of the public eye.
Three recommendations for New Jersey policymakers would help reign in these unaccountable drivers of mass incarceration and allay concerns that civil liberties are not still on the chopping block for Muslim, Arab, South Asian, and African American communities in the Garden State:
Governor Murphy should appoint an ombudsman to oversee New Jersey's intelligence system. The mechanism for this appointment already exists by way of a long-ago issued executive order – but has never been used. This ombudsman should have the authority to oversee the ROIC's activities in collaboration with minority communities most impacted by surveillance.
The New Jersey legislature should mandate regular reporting by the Chief Intelligence Director to ensure that the state's domestic intelligence-gathering apparatus is focusing on actual terrorist threats while preserving civil liberties for all.
Civil society should conduct a People's Audit of the fusion center to determine the privacy impact on New Jersey's diverse populations.
To read the full report, click here.
The War on Terror Has Not Waned. It's Used Against Black and Brown Communities. Saher Selod. Truth Out. (2023).
Even though the September 11 attacks transpired more than 20 years ago, their impact on the United States and its security practices endures. As a scholar who investigates both domestic and global surveillance, I have come across skeptics who think that the global "war on terror" may be waning. Read more here.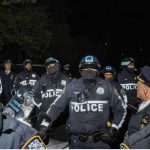 Secrets & Suspicionless Policing: A Fundamentally Anti-Democratic Mix. Catherine Grosso. American Constitution Society. (2023).
Years of human rights work taught me that democracy thrives only where formal legal guidelines both enable and restrain government power. The constitutional regulation of police investigation makes clear our shared commitment to restraint in this sphere. The Fourth Amendment simultaneously upholds the value of transparent police access to evidence in facilitating investigations and the important check on that access that warrants—based on actual evidence—play. These dual principles help maintain a reasonable balance of power. Read more here.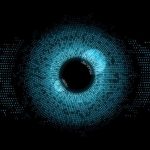 What Business Do Former CIA Agents Have in Domestic Law Enforcement? Colin Kalambacher & Iman Boukadoum & Daanish Faruqi. Common Dreams. (2023).
This exercise of fitting a square into a circular peg is precisely what now guides New Jersey's contemporary policing regime. The Regional Operations Intelligence Center (ROIC), the only Department of Homeland Security-affiliated fusion center within the Garden State is led by a former CIA agent trained in international espionage, not state and municipal law enforcement tactics that must adhere to constitutional rights. As New Jersey's experience makes clear, the way fusion centers operate render them rife for abuse, and offer outdated models of policing. Read more here.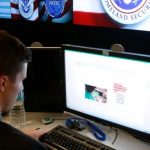 Homeland Security's fusion centers show the dangers of mission creep. Jonathan Hafetz. The Hill. (2023).
The terrorist attacks of Sept. 11, 2001, prompted an unprecedented escalation in the domestic surveillance apparatus. More than 20 years later, the tools of surveillance developed post-9/11 not only continue to expand but also drift further from their ostensible mandate of preventing future terrorist attacks. These tools, moreover, operate without meaningful transparency or checks, increasing the threat to individual freedoms without any corresponding security gains. Read more here.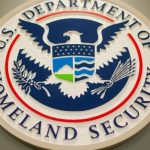 A public audit of NJ's Regional Operations Intelligence Center is long overdue. Iman Boukadoum & Colin Kalbacher. NJ Spotlight News. (2022).
Fusion centers are intelligence-gathering centers that few Americans know much of anything about, and the New Jersey Regional Operations Intelligence Center in West Trenton is no exception. One of 79 fusion centers in the U.S., it is notoriously untransparent. The Regional Operations Intelligence Center (ROIC) is an enormous law enforcement apparatus that is likely one of New Jersey's most expensive. Read more here.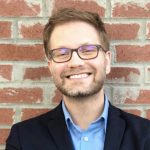 Read the Press Release announcing publication of Shining a Light on New Jersey's Secret Intelligence System here.