Testimonials From Our Fellows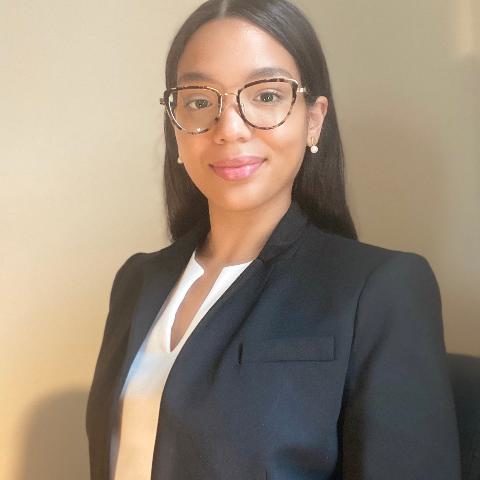 My time as a law fellow at the Center for Security, Race and Rights has been the most meaningful experience of my law school career. I have grown as a scholar, professional, and advocate through my yearlong fellowship. The academic component of the fellowship has challenged me to think critically and produce high-quality work products. My legal research and analytical skills have improved drastically, and I feel confident that I can tackle any challenge presented to me as I begin my legal career. Professionally, CSRR has been instrumental to my growth— from Professor (and CSRR Director) Aziz's one-to-one mentorship to the close relationships with other fellows. I gained more than just a professional experience, but also a network of hard-working, brilliant people. And finally, the advocacy component exposed me to a world (quite literally as CSRR has global reach) of interested organizers, community members, and students who are eager to make a change and help CSRR fulfill its mission statement. It has been a great honor and privilege to contribute to this important work.
— Pati Candelario, Law Fellow 2020-2021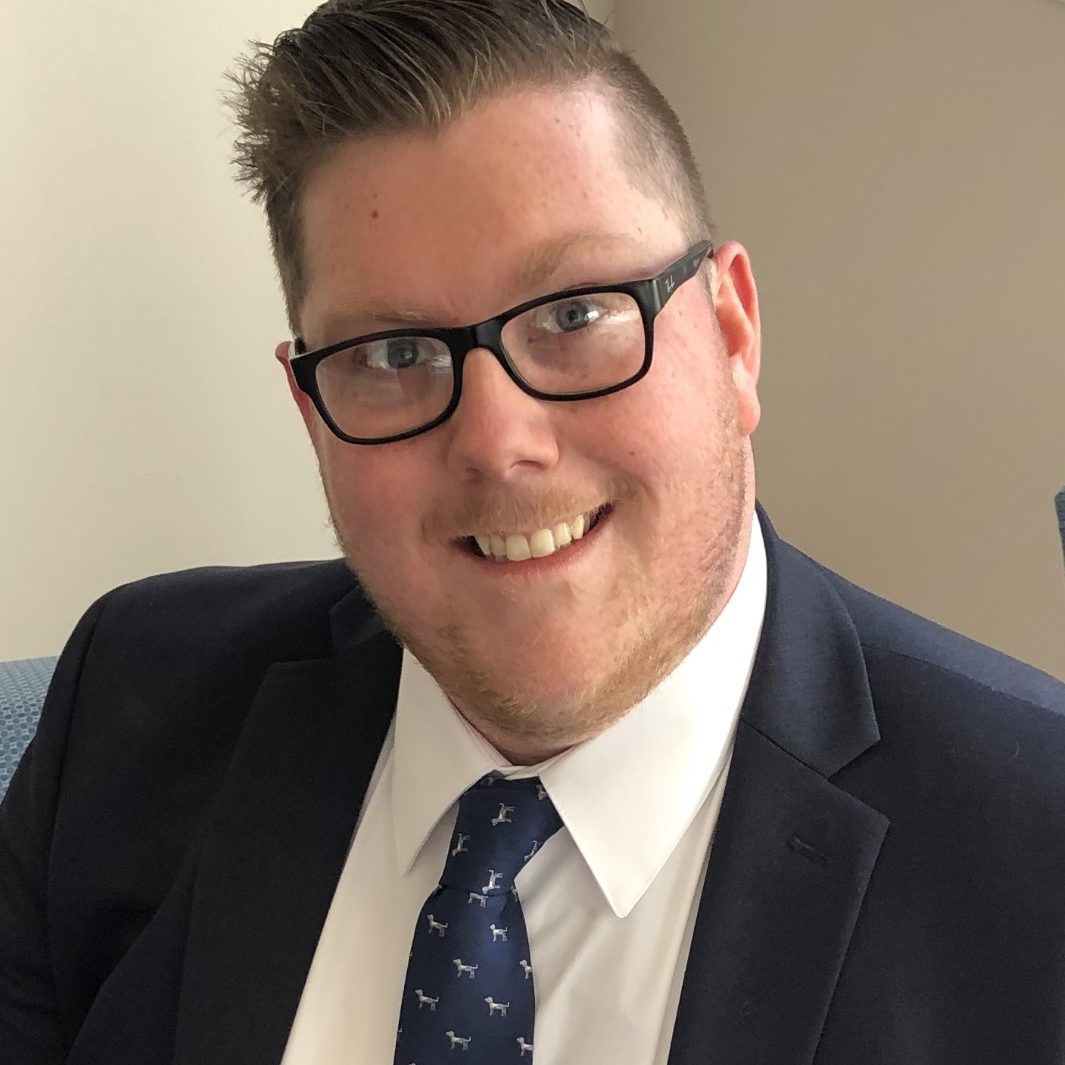 I had the privilege of serving as a law fellow for the Rutgers Center for Security, Race & Rights under the supervision of the Center's founding Director and Professor of Law, Sahar F. Aziz. Through this opportunity, I perfected my legal research and writing skills, improved my understanding of how the criminal justice system functions, and learned to work on a professional team with colleagues. By working on the Center's first public policy report, I spent countless hours researching and writing memorandum on areas of the law unknown to me. Through this research, I gained an invaluable understanding of how the criminal justice system has changed post-9/11. Finally – and possibly the most important – I worked on a team of lawyers, professors, faculty, undergraduates, and fellow law students from across the United States. Each individual added a unique component to our team's success. Indeed, the team during my fellowship made me a better young professional. In short, serving as a law fellow for the Center for Security, Race & Rights will forever be one of the best decisions I made during my law school career.
— Joseph M. Carr, Law Fellow 2019-2020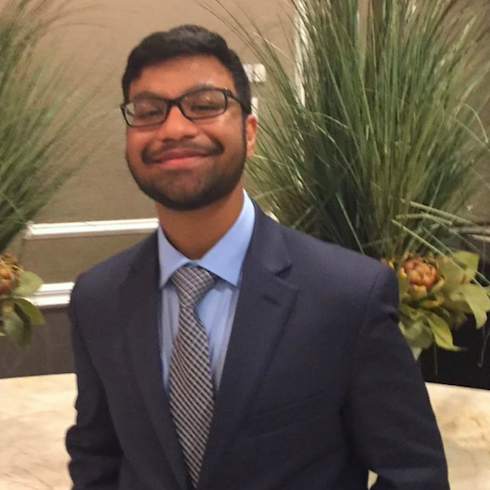 As a curious kid having grown up in a rather conservative South Asian Muslim community where discourse around anything related to law or legal matters was met with frigidness and discomfort, if not outright fear, I was naturally drawn to this area even moreso- I often asked myself, why? Over the ensuing years, I learnt more about the blatant targeting that the Muslim, South Asian, and Arab communities faced at the hands of various policies enacted by our own Federal Government- alongside this, my desire to building a bridge between my own community and the legal profession only grew. And so when I came across the trailblazing work being done by Professor Aziz, and the Center for Security, Race and Rights (CSRR), as an extension, I immediately reached out wanting to get involved, leading me to attain a Fellowship position with the team. This past year has been a truly remarkable one; directly observing and receiving mentorship from Professor Sahar Aziz has contributed significantly to my growth not only as a student and a professional, but also as an individual one day hoping to fight the systemic injustices faced by our communities. From conducting research on how to connect with, and reach the communities we are trying to serve, to working alongside the wonderful team at the Center and picking up general tasks that came about- it has been nothing short of a pleasure seeing our efforts come to fruition when we see how many people are coming across our material, attending our events, and the overall pertinent impact that the CSRR has had in the Legal and Public Policy fields. As my year as a Public Policy Fellow comes to an end, I want to thank the team of bright and dedicated individuals I worked alongside with, as well as Professor Aziz for the opportunity, her mentorship, and the integral, unrelenting work she has been doing, and that I am sure she will continue to do.
— Sameer Ali, Public Policy Fellow 2020-2021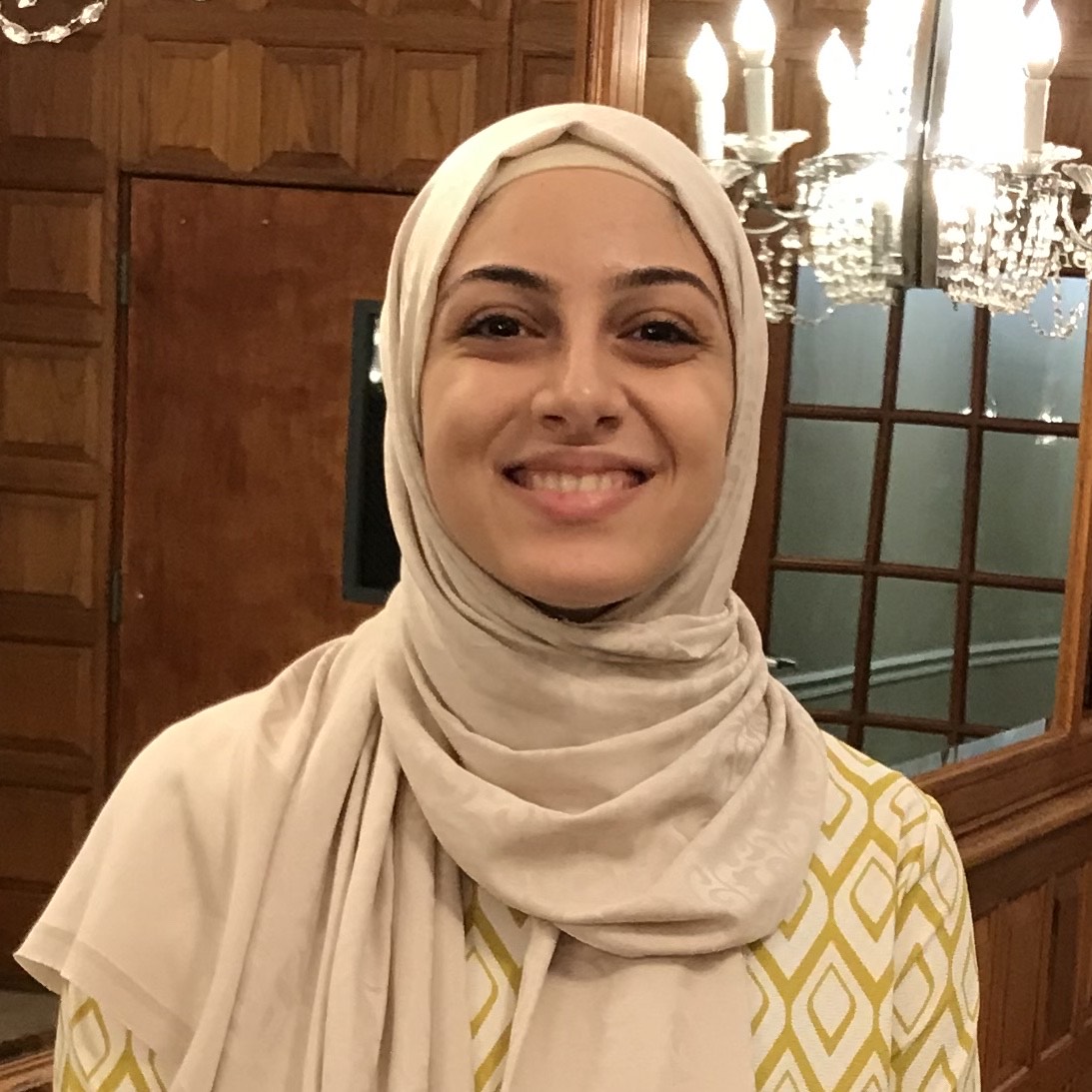 My time as a CSRR fellow has taught me exceedingly about race and rights, not only in the United States but internationally as well. One of my favorite parts of being a Public Policy fellow was keeping up with the current events going on around the world. My responsibility was to make others continuously aware of these current events through social media. So not only was I always in the loop, I was constantly keeping others informed as well. My goal in being a part of this fellowship was to inform others about Muslims and the Arab and South Asian world, and I am glad I was able to achieve it. My work ethic and time management have strengthened since I first began my work for the center. I am grateful to have gained the experience in working in a professional setting, side-by-side, with Professor Aziz and the hardworking fellows of this center to ensure the success and recognition of the Center for Security, Race, and Rights. Most importantly, being a part of this fellowship has strongly affirmed my future endeavors in the professional field I plan to pursue in law. It was an honor being part of such a wonderful and persevering group of people that work together to educate and enlighten others on important issues and topics regarding security, race, and rights.
— Serene Hozien, Public Policy Fellow 2020-2021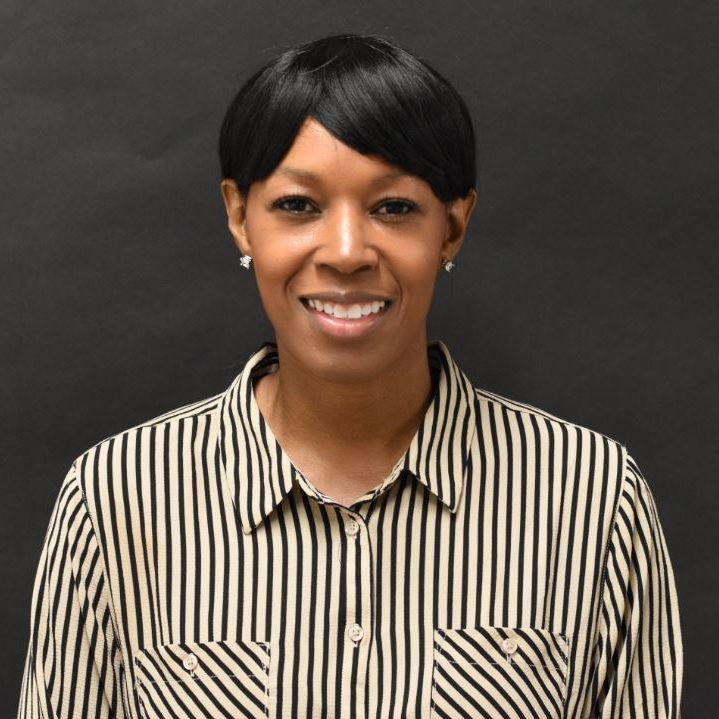 Participating in a fellowship with the Center for Security, Race, and Rights was a life-changing experience. This fellowship, under the direction of Professor Aziz, provided me with practical experience in public policy through research, education, and activism. Being mentored by Professor Aziz was immensely beneficial because her leadership pushed and stretched me into new realms, where I acquired information that will stay with me for the rest of my life. I was able to grow in areas outside of my own experiences. I became aware of the effect of racism on people of other races not only in America but all over the world. As a result, I am better equipped to become a globally active and motivated citizen who works for others. I am now confident that I want to be a global human rights activist representing the wider society of the world. The experience gained from participating in the anti-racism and religious freedom lecture series at CSRR allowed me to widen my perspective on religious-based persecution and discrimination — especially against oppressed people — and that is something I want to change. I was provided with new interests, acquaintances, and contacts, as well as a long-standing relationship with CSRR. I consider myself fortunate to have served with a welcoming faculty and to have evolved in the company of like-minded fellows.
— LaToya Britton, Public Policy Fellow 2019-2020